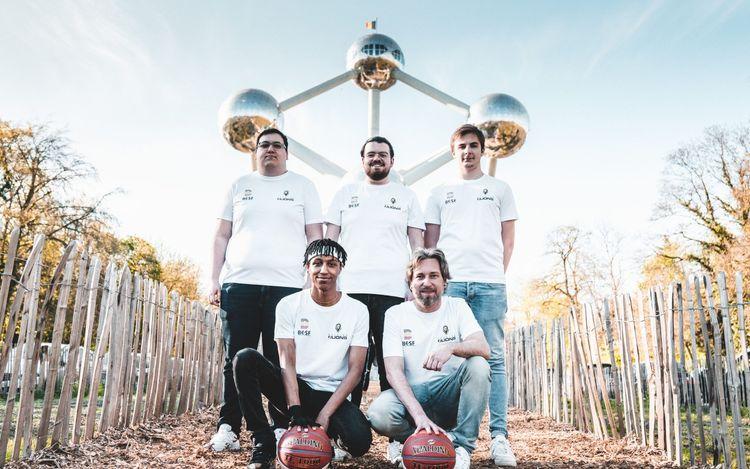 BESF and Basketball Belgium are pleased to introduce you the eLIONS
5/4/2021
They will make the first appearance with the national jersey during the FIBA ESPORTS OPEN tournament among 60 national teams this 7 of May.
Our Belgian eLions is a team of 6 players. Captain Bryan Badjie (23), Emrecan Orhan (22), José Angel Narvaez Delgado (23), Olivier Potty ( 41), Johnny Hurchon (26) and Shawn Vervaeken (18) will be wearing the national colours on Friday 7 May. "I am very honoured to lead the eLions as captain," said Bryan Badjie. "The opportunity to represent our country in such a big tournament is just incredible. It's the start of a great adventure!"
Samy Bessi, vice president of the Belgian Esports Federation sees the participation of the Belgian eLions in the FIBA Esports Open as a very good thing for e-sport in Belgium. "E-sport in Belgium is developing rapidly and the sports world is discovering more and more of this potential. The partnership between the Belgian Esports Federation and Basketball Belgium is a product of the digitalization of basketball and the common values we share. There is talent in Belgium so let's hope we go as far as possible in this competition!"
Stefan Garaleas, Basketball Belgium's secretary general is also positive. "At Basketball Belgium we are very open-minded, we want to be innovative and follow the new trends. So we are very happy and proud to add our Belgian eLions as a new national team and that they can join our 'basketball family'. We look forward to seeing our eLions on the digital court for the first time very soon!"