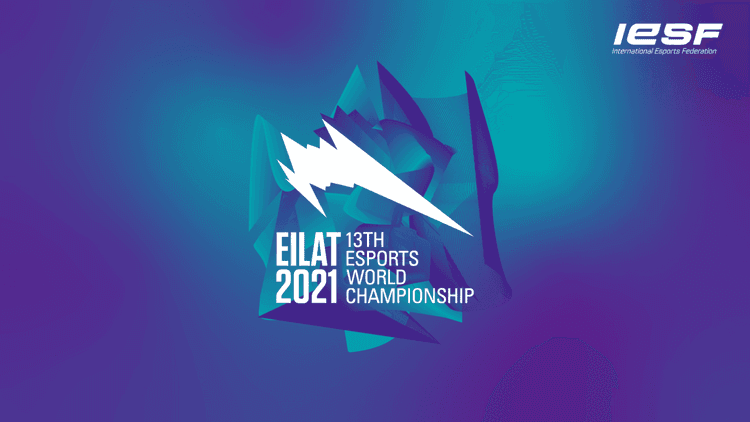 A new record in countries registered for the 2021 IESF World Championship
6/23/2021
The International Esports Federation (IESF) has confirmed that eighty-five (85) national members have submitted the first entry registration for the 13th Esports World Championships, EILAT 2021. In comparison, 61 nations participated in the 2020 World Championships, while 50 participated in the 2019 World Championships.
For information, the 2020 play-offs were cancelled because of obvious reasons, so we are going back to Eilat this year ! The titles for this year's championship have been announced to be DOTA 2, CS:GO, Tekken 7 and PES.
Ido Brosh, President of the Israeli Esports Association and IESF's Director of Global Programs: "With 85 registered national teams, this year is going to be the greatest yet for the IESF Esports World Championships. I'd like to thank the team at IESF, IESA and Maccabi World Union for their efforts, and I am looking forward to watching the games in the online Regional Stages, ahead of hosting all the national athletes and delegates in the global finals in Eilat".
As same as last year and due to a new record in national teams, the competition will be divided into continental regions. The Regional Tournaments of the World Championship will be held online from September to October 2021. Finalists from each region and title will be patched to the Finals offline in Eilat, Israel, in November 2021.
IESF President Vlad Marinescu stated: "IESF is incredibly excited for the 13th edition of our World Championships, the largest IESF event to date. Eilat 2021 will showcase and unify Esports athletes from a record 85 nations. This a true representation of IESF's commitment to the growth and development of sustainable and responsible gaming worldwide."
For more informations about IESF check their website through the link on our website, in the "International Federations" section.