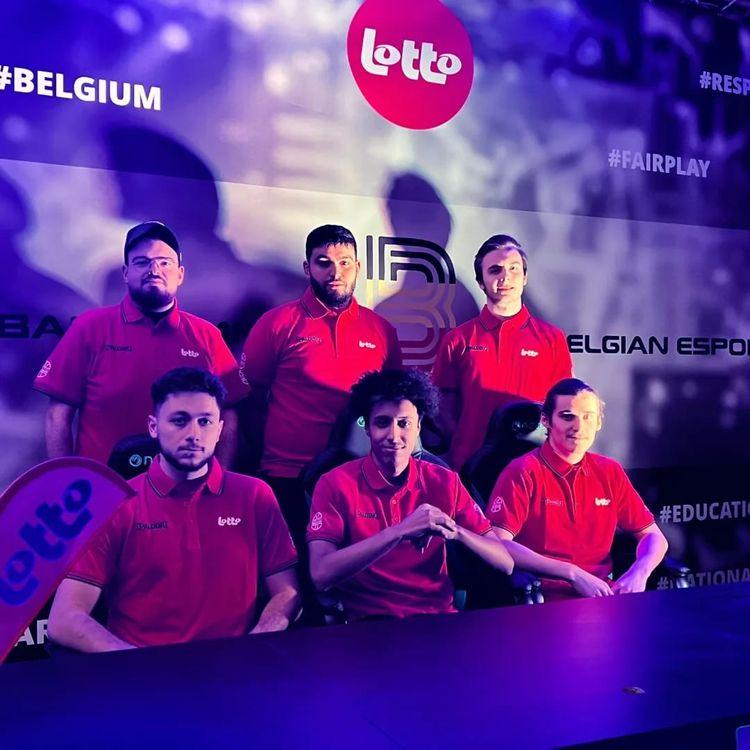 eLions Roar in Close Defeat during the eFIBA European Qualifier.
1/26/2023
The eLions, Belgium's elite Esports basketball team, put on a valiant effort in the second eFIBA European Qualifier but came up just short of advancing to the next round.
The eLions are Determined to Bounce Back in Future Qualifiers
It was a nerve-wracking day for the eLions as they competed in the second eFIBA Season European Qualifier. Placed in Group B, the team faced off against some tough competition in Spain, Portugal, Germany, Cyprus, and Lithuania.
Despite winning against Cyprus (68-38) and Lithuania (60-49), the eLions were unable to secure a spot in the next round, losing close matches to Portugal (62-58) and Germany (47-74) and falling to Spain (52-70). The tension in the air was tangible as each game came down to the wire, leaving the fate of the eLions in their own hands.
Players Bryan Badjie, Julien Leitner, Emrecan Orhan, Bilal Raddouh, and Shawn Vervaeke all put in strong performances for the eLions, but it wasn't enough to advance. Despite the loss, the team remains determined to improve and come back stronger in future competitions.
FIBA and BESF, a calculated 3-pointer!
The partnership between the International Basketball Federation (FIBA) and the Belgian Esports Federation (BESF) started two years ago with back-and-forth meetings between Mark Bogaerts and Samy Bessi. The meetings seemed successful as the eFIBA European Qualifier was hosted by the Belgian Esports Federation (BESF) at the Gare Maritime Base Camp in Brussels. The event was live-streamed on Twitch and had over 100 live viewers in attendance at the base camp, adding to the already high-pressure atmosphere.
Currently, a captain has been chosen by the BESF to form the team, but the federation is optimistic that as the number of NBA2K fans in Belgium increases, it will be able to host a Belgian Cup in the future as a way to discover and nurture local talent.
The successful event marks a big step forward for the FIBA in the world of Esports, and the eLions will be sure to be back to compete again in future tournaments.