Vanessa "MissVanessa90" Peersmans secures first ever medal for Belgium in the Inaugural European Games Esports Championship
7/9/2023
Katowice, Poland - Vanessa "MissVanessa90" Peersmans, the representative for Belgium and the Belgian Esports Federation (BESF), showcased her exceptional skills in the eFootball women's category at the first-ever European Games Esports Championship. Peersmans clinched third place in a thrilling competition, bringing home a trophy for her country.
Throughout the group stage, Peersmans dominated her opponents, emerging victorious in all her matches without dropping a single game. Sharing the group with Ireland, Hungary, and the host country, Poland, she displayed her prowess on the virtual field, finishing top of her group. Her impressive record consisted of nine wins, three draws, and zero losses, accumulating a total of 30 points.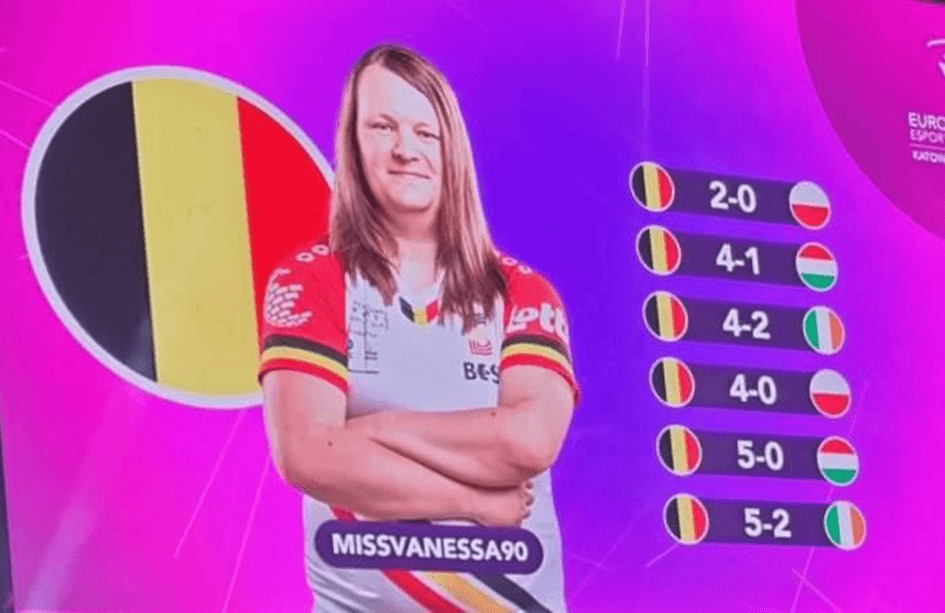 Advancing to the quarterfinals, Peersmans faced a formidable challenge against England, resulting in a 0-2 defeat. However, she swiftly regained her momentum in the losers bracket, triumphing over Ireland with a 2-0 victory. This secured her a guaranteed third-place finish and marked another remarkable achievement in her esports journey.
In the climactic battle for the championship title, Peersmans faced off against Italy. The intensity of the competition was palpable, and the match reached a thrilling conclusion that required a penalty shootout. Unfortunately, Peersmans fell short in the shootout, ultimately losing to the Italian team with a final score of 0-2. Italy claimed the European Games Esports Championship title, while England secured second place.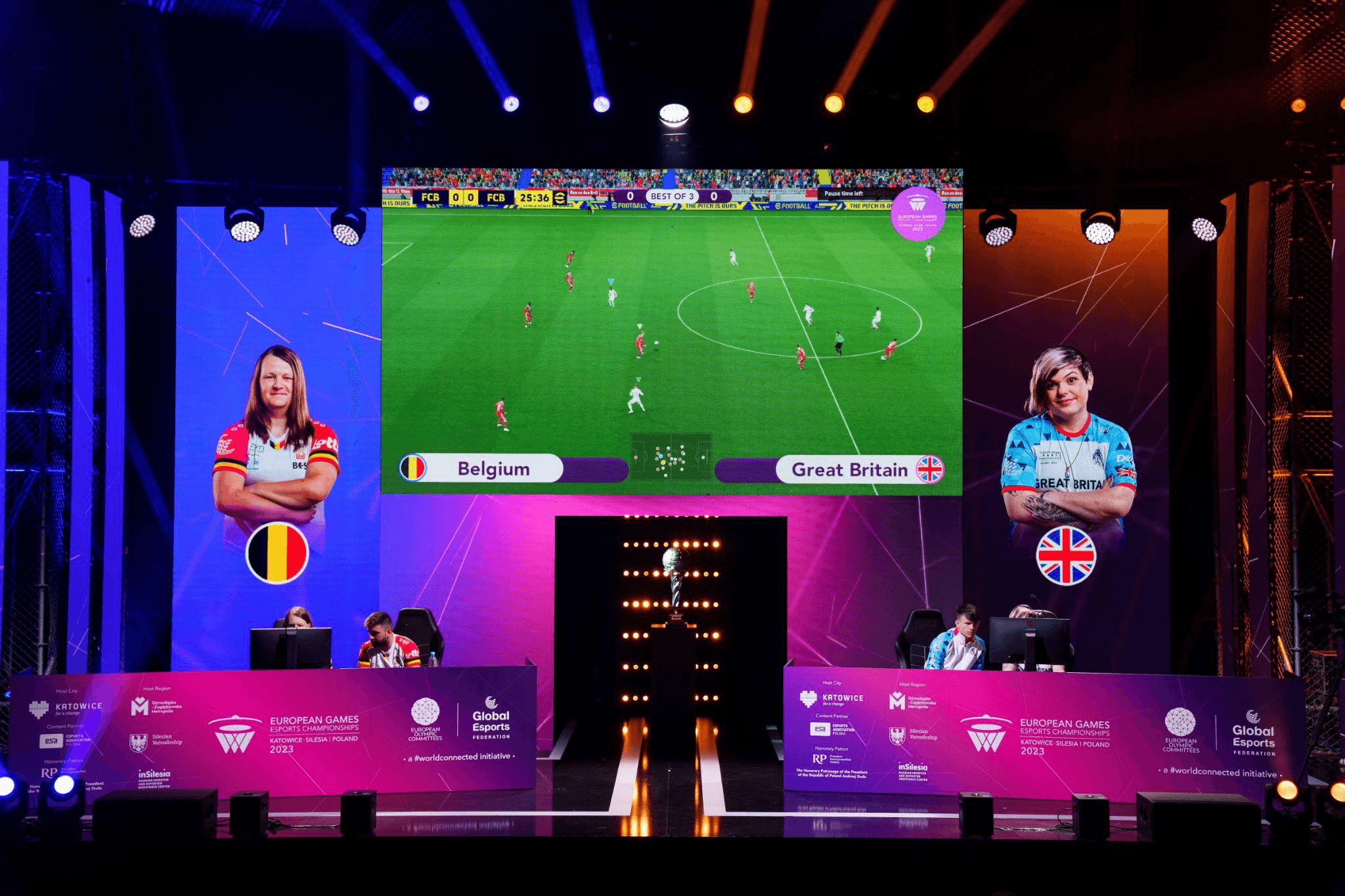 I am happy with my accomplishments and I will even be more ready for the Global Esports Games in December!"
The European Games Esports Championships, held in Katowice, Poland, took place in conjunction with the 3rd European Games. The event witnessed the participation of 100 athletes from 28 countries across Europe, fostering a sense of unity, shared values, and personal responsibility among the esports community. Athletes, coaches, and judges gathered during the opening ceremony to recite the GEF Athlete's Pledge, symbolizing their commitment to the event.

At the championships, athletes and teams competed for trophies in two prominent esports titles: eFootball™ 2023 (Open and Women) and Rocket League (Open). The qualification rounds unfolded on Saturday, leading to the grand finals held on Sunday. The European Games Esports Championships served as a platform to showcase the exceptional skills and competitive spirit of Europe's finest esports talent.

Vanessa "MissVanessa90" Peersmans' remarkable achievements at the tournament have solidified her status as a formidable esports competitor. She aims to continue her journey of success and bring further glory to her nation.